The company history of Schmidbauer,
which changes daily
2023
new contruction of a production and storage hall with an area of 3000m²
2022
expansion of manufacturing capabilities for water-cooled transformers in the range of 200 KVA – 2500 KVA
2021
mf-transformers with high partial discharge
development with optimized common-mode rejection
2020
Expansion of the manufacturing capacity for chokes and AFE-filters
2018
Further expansion of the plants capacity and stock capacity.
Employee headcount rises to 180.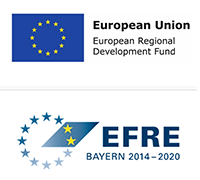 2017
Increase the machine capacity for the milling department for the chokes and transformers.
Optimizing the production of middle frequency transformers (mf-transformers)
Steady upgrading of the choke production
2016
Value-Stream-Mapping to reduce the delivery times.
Amount of employees rise to 155 people
Development of a new series of AFE-Filter and commutating inductor
Steady increase of the capacity for water-cooling reactors.
2015
Increase of activities for power supplies and control systems
First projects with inductive charging for busses and railways
Investment in big winding machines for High power transformers
Biggest low voltage transformer in Schmidbauer's history with a power of 2,5 MW
2014
Starting the vacuum-pressure-impregnation (VPI-technology) especially for railway water proofed transformers and reactors
and new ovens
Reconstruction of the administrative building.
Employ number rises to 140
2013
Further extracting of the sales network
New production facility in Spanberg with approx.. 2000m² for the production of flat wire windings and copper- and aluminium- windings for high power transformers and chokes up to 5 ton per piece
New foil winding machine
2012
Installing a world-wide sales network
Increase the aluminium-foil – technology for transformers and inductors.
Increase the development team for chokes and filters (LCL,AFE)
2011
Construction for an stock- and logistic – facility with high-bay-warehouse and total 3500m²
Installation of new foil winding machines
2010
Investment in new winding machines with 1000Nm for the expanding department of chokes and filters for drive applications, solar and power quality – projects.
3rd Generations with Johanna und Dominik Reichl joins the management team.
2008
Building a new production hall for control systems and power supplies with 2100m²
2006
New vacuum impregnation system
2004
Implementation of a ERP-system with PPS, BDE and Controlling
2001
Automated wiring unit for wires up to 2,5 mm (3-wire technology)
Installation of bond winding automat (special coils production) processing copper band material up to bis 450 mm width and 2 mm in diameter.
Production capacity in Hebertsfelden again doubled
1990 – 1999
CNC controlled winding machines installed
Opening of branch office and additional production unit in Czech Republic.
Computer controlled single testing units provide further quality improvements for transformers.
Quality system according to DIN ISO 9001 and EN 29001 standards certified.
introduction of UL insolation systems for transformers and transducers, Class B, file E181051.
Production start for large coils (?700 mm and 1400 mm of length, torque up to 300 Nm).
Automatic production of coils up to ?1.6 mm of wire.
First water-cooled transformer
Production centers for ?1,2 mm wires (4-wire technology)
Fully automated vacuum sealing unit installed
1970 – 1989
Vacuum sealing machine is installed
New building to avoid further capacity bottlenecks
First PC based software for transformer construction is installed
Privately owned company transferred to Schmidbauer Ltd.
New 3-storey warehouse erected
1949 – 1969
New building and production start of transformers for slide projectors
Introduction of a lacquer dipping system for transformers
01.07.1949
I.G. Schmidbauer was founded as repair-shop for transformers and coils in radio and television sets.
In the following years a transformer production was started.