overview
technical data
PDF datasheet
Applications
Liquid-cooled transformers of the Schmidbauer WKT series are excellently suited for water-cooled inverter technology. A potential-free water cooling simplifies water cooling in the entire system.
Description
The input voltage is 3x 400V at 50 / 60Hz and can be customized.
The number of cooling circuits, the prescribed water inlet pressures and water temperatures depend on the mode of operation and the characteristics of the load.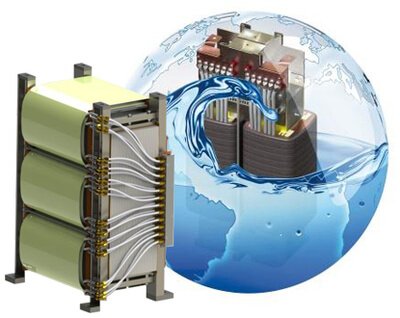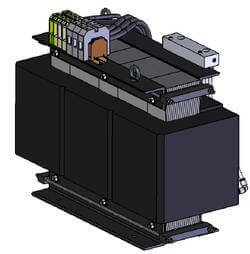 Liquid cooled transformers WKT
according IEC/DIN EN61558-2-13 bzw. IEC/DIN EN61558-2-4
Input voltage
3 x 400V (different voltages are possible)
Frequency
50/60 Hz (higher frequency´s are possible)
Power
20 – 2500kVA
Pressure of liquid
max. 6 bar
Construction secondary
switching group: Dyn5
Protection class (prepared)
I
Degree of production
IP00
Electrical connection
screw terminal
Connection cooling circuit
connector1/2″,  1/4″ or 1/8″

optional customer specific solution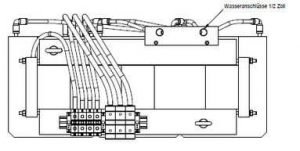 Power

in KVA

Output voltage
in V AC
Type and part no.

75

3 x 400

(different voltages possible)

WKT075
100
WKT100
150
WKT150
200
WKT200
250
WKT250